Superior Sprinkler Repairs in Oakland California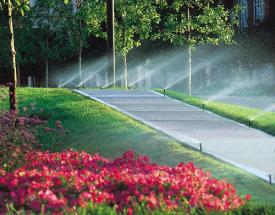 A beautifully maintained yard can help to increase your home's property value, make your house stand out from others on the block, and provide an inviting environment for your family and friends to enjoy.

An outdoor space should be an extension of your living area, but there's a lot that goes into creating a dream yard. From planning and planting to maintenance, watering and upkeep, it can be a time consuming commitment to get your yard, and especially your lawn, in tip-top shape.

Much of how your yard looks has to do with the proper amount of irrigation and watering that your grass and plants receive. The time of day, amount of water, and even watering method all play a part in whether or not the end result will be lush greenery or a spotty, yellow lawn.
---
Oakland's Premier Sprinkler Repair and Landscaping Contractors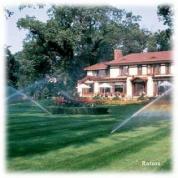 As Oakland's top sprinkler and landscape specialists, we are dedicated to keeping your grass green and your yard looking its best all throughout the year. With over a decade in business, we've come to know climate and the soil conditions like no one else. That means that we can provide the best recommendations to suit your needs, as well as your budget.

Our sprinkler and landscape design experts are experienced in all aspects of yard design, installation, maintenance and repair. Whether it's a routine fix-it problem, or starting a dream yard from scratch, we'll help turn your vision into a reality.
---
Oakland Sprinkler Optimization

Many homeowners still rely on hand watering or hose-mounted sprinklers to irrigate their yards. But what you may not know is that you could be wasting hundreds of gallons of water each year, due to evaporation, improper drainage, leaky sprinkler heads, and inconsistent watering. Our team of sprinkler technicians can help to evaluate how much money you could save by installing an automatic sprinkler system, no matter how you currently irrigate your lawn. We can also make adjustments to your current sprinkler system to ensure that all of your plants are receiving the perfect amount of water to thrive, which will keep upkeep costs at their lowest.
Let our experienced Oakland sprinkler repair team help with your yard maintenance and sprinkler repair needs. To find out more about our services, click here or give us a call at 510-545-9262.
---
Looking for a couple of Oakland plumbers to help with your clogged drains, your leaky pipes, and all your other plumbing problems? Call the Oakland plumbers!
---
For the best roofers in Oakland, visit the Oakland roofing team that we trust with our own roofs.